VERONA 13 th | 14 th JULY 2021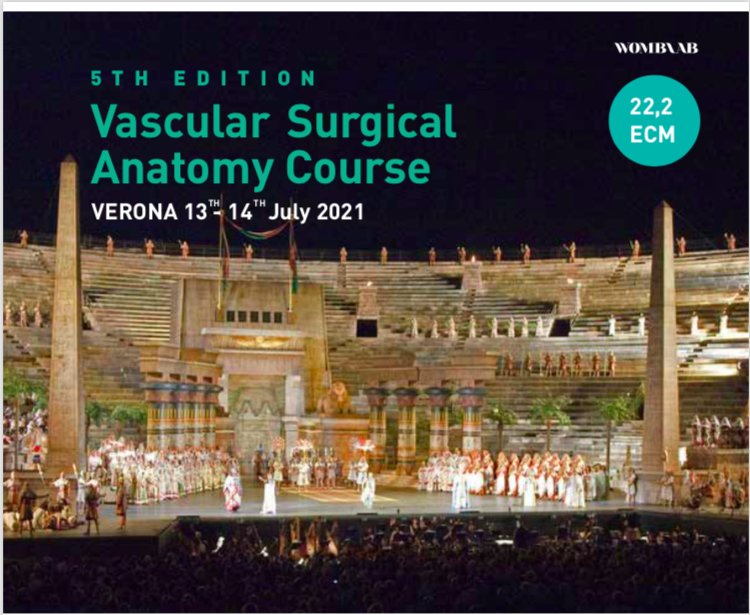 ABOUT THIS PROJECT
This specific vascular course aims at improving knowledge of anatomical access to the thoracic and abdominal aorta and its branches including anatomic laparotomic and laparoscopic dissections and practice on fresh cadavers, with the contribution of experts in this field of Vascular Surgery. The course is open to Vascular and General Surgeons from around the world who have successfully completed their surgical training or are at an advanced level of training.
Maximum 30 participants
The official language is English.
Organizing Committee Luca Garriboli
COURSES PRESIDENTS
Michele Antonello Padova, Italy
Luca Garriboli Negrar, Italy
HONORARY PRESIDENTS
Marcello Ceccaroni President ISSA Negrar, Italy
TUTORS
Emiliano Chisci Firenze, Italy
Efrem Civilini Milano, Italy
Gabriele Maritati Brindisi, Italy
Gian Battista Parlani Perugia, Italy
Nicola Troisi Firenze, Italy
COURSE LOCATION
ICLO Via Evangelista Torricelli, 15A 37135 Verona VR
ORGANIZATION OFFICES
barbara@womblab.com
M +39 3464761243 | P: +39 011 4336307 | F: +39 011 5612849
DOWNLOAD PROGRAM 2021